Brussels, September 17th 2015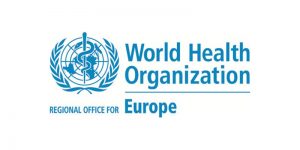 The European Commission and the World Health Organisation's Regional Office for Europe (WHO EURO) are renewing their joint commitment to work together towards their shared objective of better health in Europe.
Last week, Health and Food Safety Commissioner Vytenis Andriukaitis, and WHO EURO Director, Zsuzsanna Jakab, outlined the objectives, principles and modalities of their continued cooperation, to further develop synergies and complementary action.
The Commission and WHO EURO have committed to scale up cooperation in the following areas:
innovation
health security
health information
health inequalities
health systems
chronic diseases
The importance of cooperation across sectors to achieve health policy goals is particularly highlighted along with the necessity to define and implement concrete cooperative actions.
For more information:
The objectives, principles and modalities for continued cooperation between the European Commission and the WHO Regional Office for Europe (pdf)