The 20th Hellenic Health Services Management Association (HHSMA) Conference entitled "Health: A Strategy for Distinction", was held on 1-3 November 2018 in Athens-Greece and has been really informative, vivid and insightful.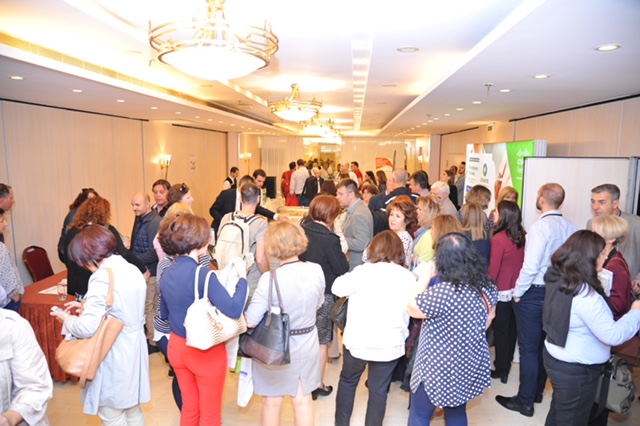 The new elected EAHM President Mr. Philippe Blua addressed the Hellenic Association Conference, which was convened under the Auspices of the European Association of Hospital Managers (EAHM) and of the Greek Health Ministry.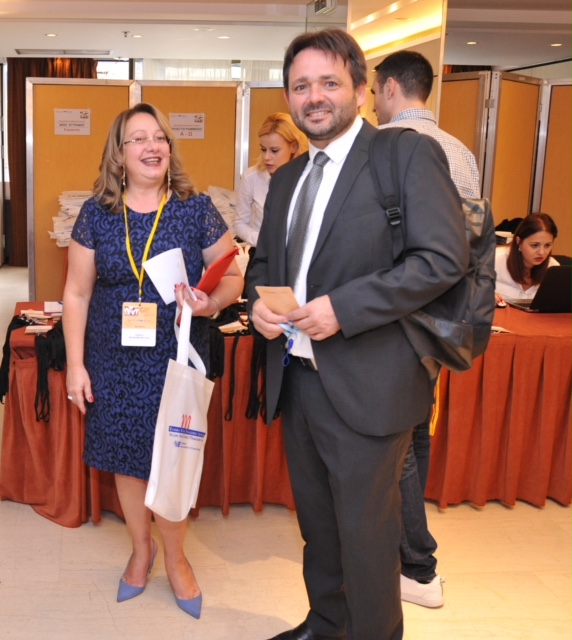 Mrs G. Oikonomopoulou, EAHM Board new
elected member from Hellenic Association,
welcomes the President Mr. Philippe Blua.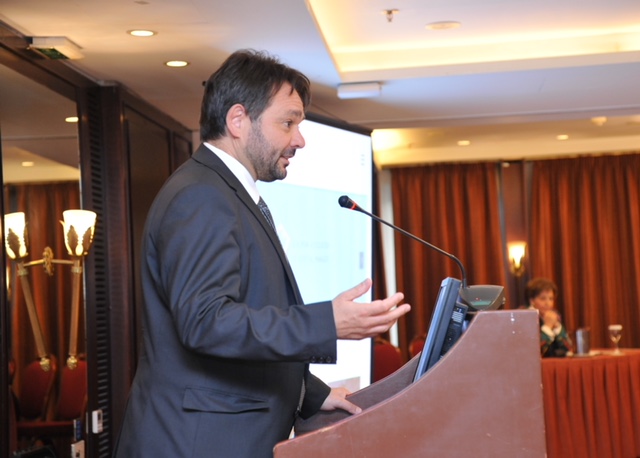 Mr. Philippe Blua, President of EAHM, speaking to the audience.
417 registered Hospital and healthcare managers, health practitioners from public and private sector, IT professionals, government officials and many listeners participated to a highly active and engaging experience between the conference speakers and the audience. The focus was on moving from "talk" to action in a strategy that triggers the "distinction" in efforts for improvement of healthcare services.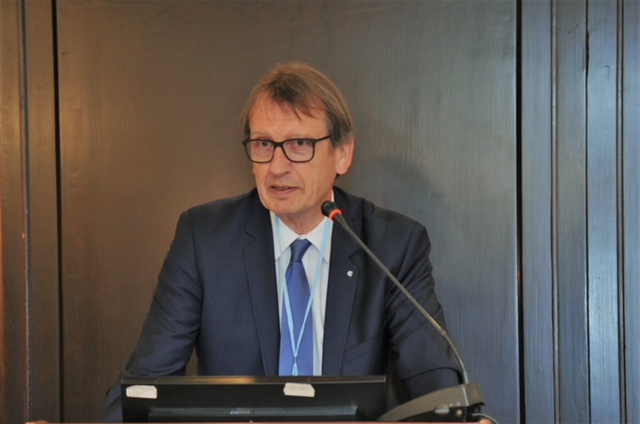 Mr. Rolf Gilgen, Executive Committee Member of EAHM.
The robust agenda has provided to attendees 60 inspiring presentations, including 7 University Professors' pioneering lectures, 2 debates of experts in hospital administration and in new public management, 1 workshop and 2 interventions by the EAHM Executive Committee members; of Mr. R. Gilgen who presented the legal form's transition experience of Switzerland's public hospitals and of Mr. F. Iemants who captured the audience's attention presenting the next 28th EAHM Congress to be held in Ghent, 12-13 September 2019, by the Belgian Association
Mr. Freddy Iemants, Executive Committee Member of EAHM.
A key moment in the conference was the awarding of Prizes to the authors of distinguished presentations. The Dean of the University of Crete, Mr. Odysseas Zoras, awarded the prizes to the authors.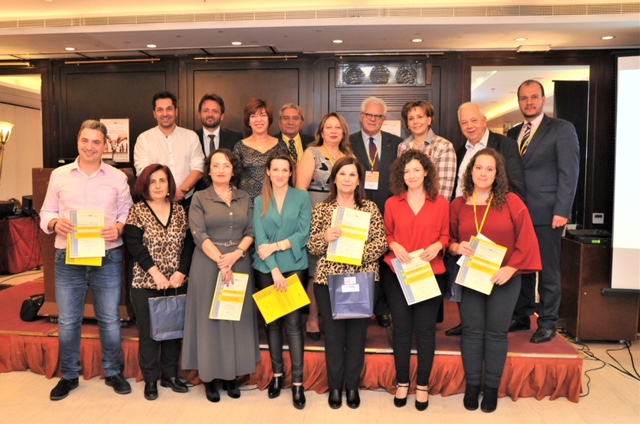 On the front line the awarded authors and on the second line
the HHSMA Board members with the President of EAHM and
the Dean of the University of Crete (4th from right).