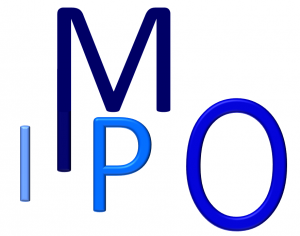 The WHO describes patient safety as the reduction of risk of unnecessary harm associated with healthcare to an acceptable minimum (WHO, 2009), which links patient safety to risk management. Many solutions ensure patient safety by putting incident management in the center to reduce the risks.
Reducing the risk of unnecessary harm
The delivery and outcome of healthcare depends on many factors as the patient, the context of the incident as well as other contributing factors/hazards. The latter includes human factors, system factors (e.g. work environment) and external factors beyond the control of the organization like regulation. Different measures are possible, from reactive measures like detection and mitigating factors to minimize the harm to the patient (incident recovery), to proactive measures as ameliorating actions and actions taken to reduce risk, so focusing on prevention and system resilience. These approaches have a lot of potential, like comparing patient safety data on different levels and in time, examining the roles of systems and human factors, identifying potential issues and helping in developing priorities and solutions. But how can they be integrated in the overall management of the health care organization?
The IMPO-model
During this workshop we will use the IMPO-model which is based on the experience of hospital managers brought together by the European Association of Hospital Managers. The IMPO-model consists of 4 interconnected pillars: the aim is to ensure the Outcomes through Processes steered by the Management, given the (external) Inputs to the organization
The target groups
Hospital directors, Healthcare executive, quality managers and risk managers of hospitals.

Download the conference presentations here:
Welcome & Opening Address, Gerry O'Dwyer, President of the EAHM
Session Chair: Prof. Dr. Jacques Scheres, President of the Subcommittee European Affairs – EAHM
Prevention as a pillar in Hospitals of the future: an IMPO approach, Willy Heuschen, Secretary General of the EAHM
Design follows function- how promoting resilience through environment and by technical tools, Iris Meyenburg-Altwarg, Managing Director, MHHannover, Germany – President of the ENDA
Prevention of health care associated infection and antimicrobial resistance: a new management approach, Professor José Artur Paiva, Medical Director in Centro Hospitalar Sao Joao, Porto,  Associate Professor of Medicine, University of Porto, Portugal 
Improving Dutch diabetes care by networking and the preventive role of the hospital, Prof. Dr. Nicolaas Schaper, MUCM Maastrich, the Netherlands
Patient Blood Management: a new standard of care to significantly improve outcomes and reduce costs, Prof. Dr. Axel Hofmann, Zürich, Switzerland & Perth Australia
Prevention in an area : the example of the hospital group Champagne Sud , Philippe Blua, CEO, hôpital de Troyes, France